The first In-N-Out Burger was founded by Harry and Esther Snyder in Baldwin Park in 1948. In-N-Out has always believed that freshness makes a difference you can taste! In a chemically dependant world, most hamburgers are often chemically processed, pre-packaged and frozen but not at In-N-Out. At In-N-Out, they make everything the old fashioned way.
Their hamburgers are made from fresh, 100% pure, locally raised American beef.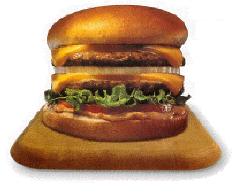 The buns are baked using old fashioned sponge dough, and contain no additives.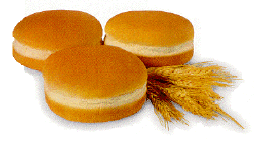 They only use 100% real American Cheese - not artificial cheese or cheese food.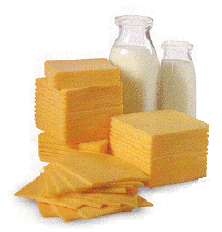 In-N-Out hand leafs their lettuce, hand diced onions and use only the plumpest, juiciest tomatoes they can find.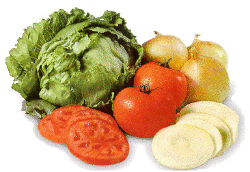 Of course, no hamburger is complete without french fries. In-N-Out makes their french fries from real potatoes. They wash, peel and dice just enough fresh potatoes to fill your order each day, cooked in 100% pure, cholesterol-free vegetable oil.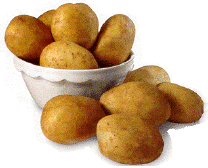 Even the shakes are made from real ice cream instead of artificial shake mix.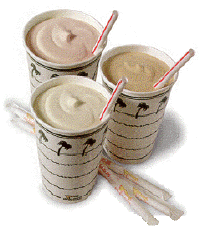 While other hamburger chains cook their hamburgers in large quantities advance, In-N-Out makes their burger one at a time. They still do not have a single freezer, microwave or heat lamp. Each store is owned by In-N-Out so you can expect the the same high quality standards and freshness that you've come to expect for the last 51 years. Now that's quality you can taste!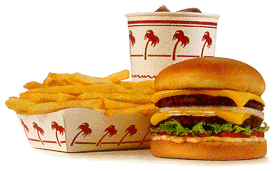 Last modified: October 27, 1999